Founded by Priya Shah in December 2017, BAME in Property is an organisation for BAME (Black, Asian and Minority Ethnicities) and non-BAME professionals who are passionate about increasing ethnic diversity in the property and planning sectors.
Our ethos
After reading that 14% of the UK's population classifies as BAME but only 1.2% of the built environment sector is BAME, Priya was inspired to create BAME in Property. After all, if the role of planning is to create diverse and inclusive communities, the sector should be reflective of this.
BAME in Property's aim is to support talented people of all backgrounds, encourage upcoming generations to venture into fulfilling careers, and inspire businesses to create a wave of positive change.
Our approach is twofold, exploring the importance of ethnic diversity from recruitment, as well as planning delivery perspectives. We place importance on diversity of inputs and personnel to result in varied and innovative outputs.
Through engaging discussions, roundtables, workshops and networking events, we have started a conversation about:
Why there is a lack of ethnic diversity in the built environment sector

What are the main prejudices faced by ethnic minorities in the property and planning sectors

What can individuals and companies do to start addressing this.
Through our work and advocacy, we aspire to make the industry more attractive to talented professionals from diverse backgrounds.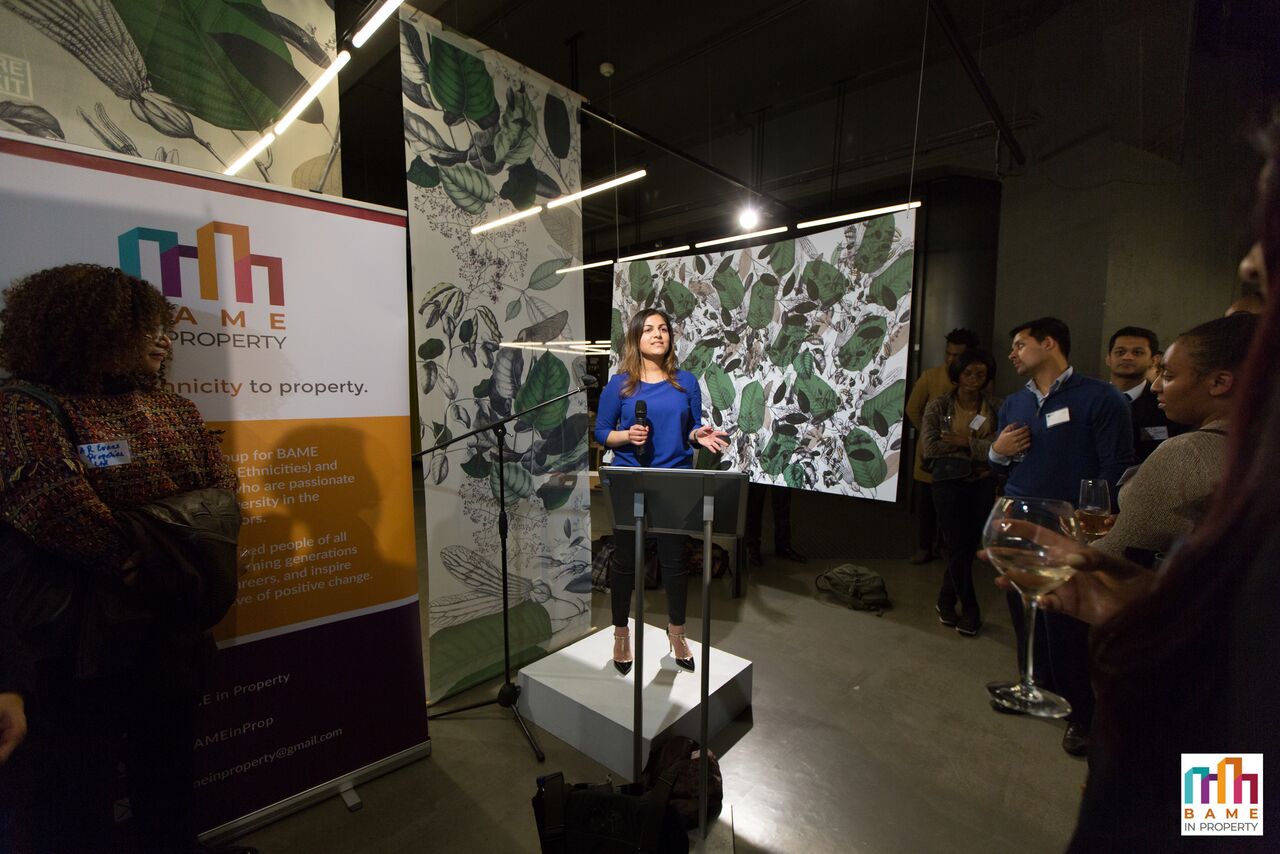 Five sell-out events, with sponsors including Landsec, Knight Frank, K&L Gates, Cushman & Wakefield, Built Environment Communications Group and Osborne Richardson

Speaking on numerous panel events including Estates Gazette, the RTPI, Deloitte Planning, Westminster Property Association, The London School of Economics and Political Science (LSE) and Nigerian Network Community

Participating on a roundtable discussion with DiverseCity Surveyors at No. 10 Downing Street in June 2018

Engagement with the Ministry of Housing, Communities and Local Government (MHCLG) since 2019